Content Writing
Nowadays content writing the most important professional skills anyone can have. Content writing isn't easy as it seems. Quality and effectiveness are what every content writer should aim for. Around a whopping 98% of all marketing teams believe that written content is an effective content type, yet one-third of the marketers accept their content writing is not as effective as it is supposed to be.
Whether you are a marketer, blogger, or entrepreneur, if you have mastered the writing skill, it implies that you can deliver messages easier, more coherently, and more effectively. Excellent content writing skills combine language proficiency, empathy, the strength of observation, ability to research critical thinking, attention to detail, etc.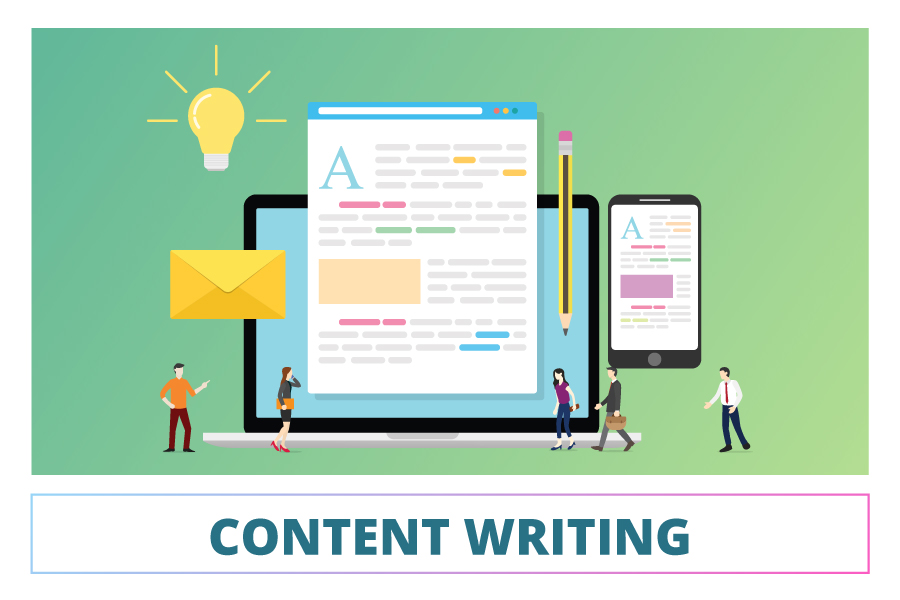 Many people, including content writers, have trouble writing original texts that are powerful enough to capture and maintain the reader's interest. The content writing should focus on approaching a new topic or perspective simply.
It should have an understandable structure and allow easy navigation. It should not be written in a hurry, with grammatical mistakes, having nothing new to offer, and failing to add any value to the reader.
This article focuses on helping you improve your content writing quality by following a temporal order. Take it as a checklist to check yourself and ensure you have a control mechanism to help you consistently create quality content.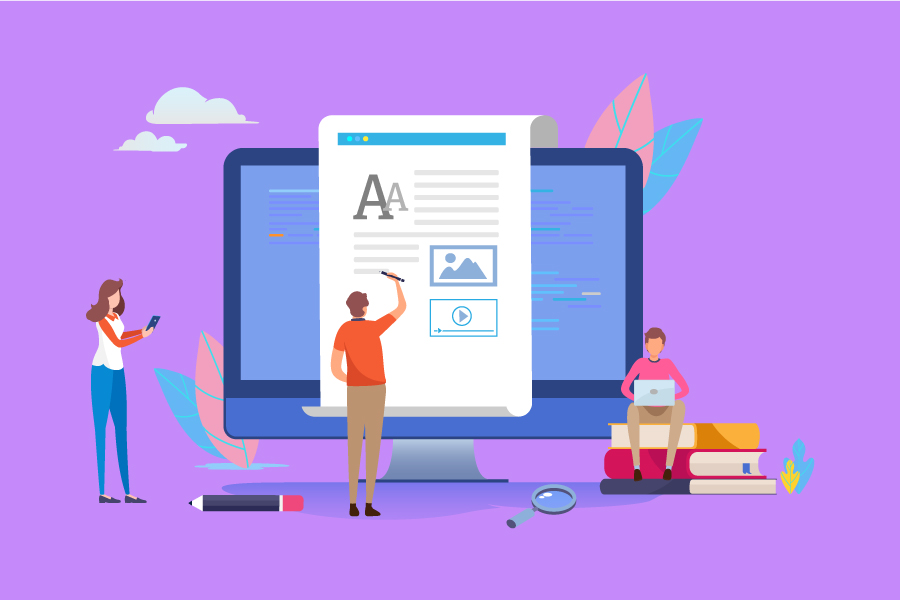 Content Writing – Beginner's Guide
1.Research
The research part is the key to excellent content writing because it gives us an overview of the subject. A reasonable price of writing is already written in your head, just before you sit down to type the first letter. Research helps you to understand how a particular topic gets approached already, what new information is available, and what things get omitted in previous attempts to address the issue under discussion.
Research can take several forms. It all depends on the topic content has to be written. Google search is one of the most popular research forms. You can also read different books or inquire from experts in the field. The objective is to comprehend the context better and try to find answers for most asked questions. Never underestimate the power of research in content writing!
2.Purpose of The Article
Defining the purpose of the content is fundamental to excellent content writing. A good piece of writing should be easy to read and understand by the reader and should deliver a clear message. Define the purpose of the article in the very beginning. You should be clear about what you are writing and why you're writing it. You must know how you want your reader to feel after reading. 
Establishing a clear purpose before you start writing a text or an article will help you keep everything transparent and straightforward. Content writing is not about adding as much information as possible but about deciding what to include in the final version and whatnot. And the purpose of the article helps to make decisions. Define a clear purpose and structure your content around it!
3.Write for Readers
Content writing is done for readers and not for the writer himself. Since the prime objective is to communicate a message to your reader through your content, you should familiarize yourself with your reader's demographics and psychology. After defining the topic and objective of the article, it is time to look at it from a reader's perspective. You have to make it enjoyable not for yourself but for your intended readers. 
If you write keeping your reader in mind, you will write content that will greatly impact the reader. It is always better to start by giving a good introduction and little context so that your reader can apprehend it well. You can't just expect your reader to be as informed as yourself on the given topic and just omit explaining terms or names. Know your reader and write for them!
4.Organize
The organization is mandatory for good Content Writing. Whether a book, an article or a general piece of writing, your content should be easier to read. It's as if you can navigate through them quickly, and a logical connection is made between different parts of the content. As a good content writer, you should emphasize the structure. Creating well-organized content is key to content writing!
5.Create the First Draft
Starting anything from scratch is hard, and so is the case with content writing. When you begin writing, it's not uncommon to go blank and fail to find words to start. Or, even if you succeed in starting, you end up getting stuck for minutes because you can't find the right word.
Here your creativity comes into play. To put all the ideas that come to you, you must exploit your originality and inventiveness. You can hop around from one point to another, leaving incomplete sentences and making notes to replace specific phrases. It is how the first draft gets written. Take your time to write the first draft!
6.Move Away
If you wish to write great content, taking a break is not just a fad. It's a highly crucial step. Drop your pen, get away from the content and do something entirely different. Just relax. Restart with a fresh perspective, and you will appreciate how you will be able to look at things a little differently!
7.Give It a Great Title
Some content writers are given the title to write about, but at times the content writing requires you to come up with a great title. Experts believe in suggesting the title at the end once you are done with the writing. It will help you decide on a self-explanatory and comprehensive title that will grab your readers' attention
.
Content Writing – 10 Ingredients
Content writing is a gift and a skill that you can get better at with study and practice. Below are the top 10 ingredients of great content writing recipes to help you improve your blogs, articles, books, etc.
1.A Compelling Headline
80 out of 100 people who visit your blog will read the headline copy and decide whether to read further or not, and only 20% will read the entire blog. That means there is a lot of heavy lifting that your headlines are supposed to do.
Your blog, article, email, social media captions, etc., should have a strong opening line or a heading that provides a little detail to draw people in but stops short of telling the entire story.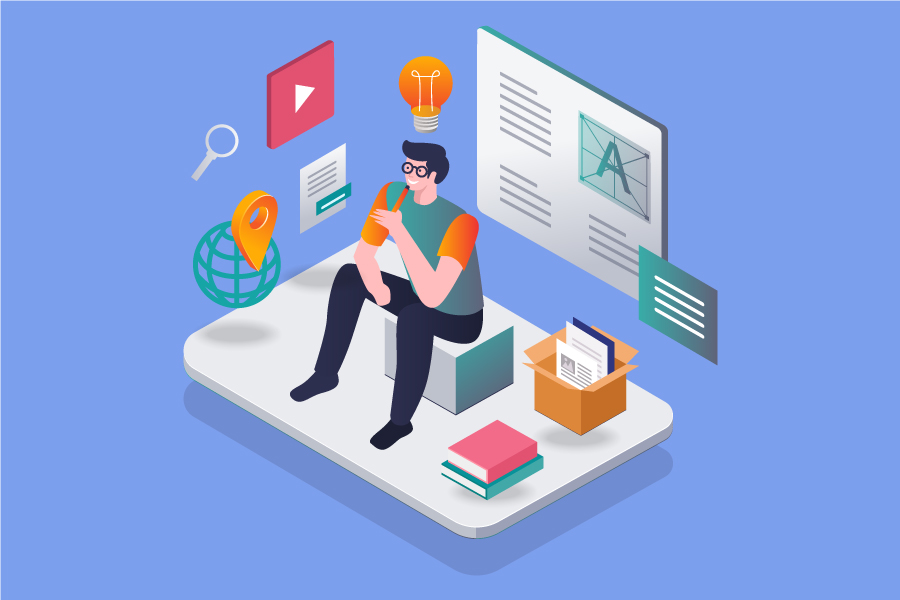 According to BuzzSumo's analysis of 100 million headlines on popular social platforms like Facebook and Twitter, approximately 11 words are promising for headline length.
You need to choose the right set of enticing words and phrases to make your headlines compelling. For example, instructional phrases work well on Facebook. 'How to' is one of the most popular and enticing heading styles to hook people to read further.
2.Interesting Intro
Your headlines compel readers to click on your content, but a persuasive intro makes them want to read on.
If your intro fails to grab your readers' attention immediately, it's hard to expect them to stick around. The best way to keep them reading is by jumping right into the content pledged by your headline.
3.Keep Audience in Mind
An engaging introduction may work for you to keep your readers' attention beyond the heading, but it's not a silver bullet. You need to write with your targeted audience in mind.
Your content should not aim to target everyone, and it should focus on a small subset that can perform your desired CTA.
4.Write Focused Content
Each piece of writing should have a single clear focus from the headline to the conclusion.
This will enable you to form a more logical argument and maintain a natural flow naturally, providing your readers with clear takeaways.
If you narrow down your focus in content writing, you will provide some real value around a specific subject.
5.Be Engaging
The key to keeping your reader from bouncing back is to engage your audience well. Different social platforms have different types of audiences who tend to engage with different types of content.
Keeping the language simple is key to better content writing, but that is not always the case. It depends on your audience and the kind of language they appreciate and understand. 
6.Maintain A Unique Brand Voice
You must have seen that some brands stand out more than their competitors through their content. One of the critical factors is the personality you attach to your brand and the brand voice you maintain. Defining your target audience will help you choose the most appropriate brand voice to engage them better. Consistency is also essential to keep the connection and engagement strong over time.  
Brand voice is the part of a brand book and is generally communicated to the content writing team in a central and easily accessible document. Otherwise, different writers may use conflicting tones rendering different personalities.
Your brand voice document must include:
Brand's core values

Mission statement

Target audience

Tone of voice 

Intended relationship with the audience
7.Offer What Reader Is Looking For
What if you are searching for tips and tricks on content writing and come across a bunch of information discussing everything about content except how to write it! All that information is useless for you. No matter how nicely you wrote that. 
It's essential to find out what the audience wants from your content before starting content writing. Tools like Ubersuggest and Quora help you figure out the commonly asked questions on the topic you are writing about to get a better idea about what readers are looking for. 
Fortunately, data isn't difficult to get hold of. By using an online tool like Ubersuggest, you can easily learn about frequently asked questions about your chosen topic.
8.Use an Outline
It is always great to outline your content because it helps in writing a more useful and well-structured piece of content that will connect well with the audience. It also guides you to discover valuable resources and statistics to strengthen your argument offering extra value and context.
Well-structured content is always way more engaging and pleasant to read and apprehend than a huge pile of words with no systematic format and flow of information.
9.Include Practical Tips
If your content successfully offers value, people will share it and come back to you again for more information. This will help you get more people to download gated content or signing up for your mailing list.
The easiest way to teach your readers something is by providing certain, actionable, and practical tips spelling out precisely how to do whatever you're discussing.
To educate others, you need to have proven expertise in your field. Misleading information can tarnish your credibility. Always share authentic information that tackles a real-world issue step by step. 
10.Build Trust
Don't you think there must be something special about your content so that the reader chooses to read your blog or article among all the hundreds of articles discussing similar topics? You must make your content trustworthy so that it stands out from the crowd. You must come up with well-researched and authoritative content to make people click on it. 
It requires a lot of effort and hard work to establish yourself as a big name in your field. Once people start knowing who you are, you will naturally have an advantage over lesser-known publishers and content writers.
How can I Improve Content Writing Skills?
Valuable content writing shows a writer's ability to send a message clearly and effectively. The following steps will let you improve as a content writer to increase sales and spread awareness:
Practice writing every day

Read books, articles, and newspapers.

Write with a friend

Take writing classes or attend workshops.
Conclusion
Amazing and enticing content writing starts with defining your target audience. Once you have done that correctly, carrying out in-depth research about the topic and what readers are looking for will become easier.
The key to creating compelling content is understanding your audience and addressing their pain points. Nice vocabulary and also the logical flow of information also plays an important role in creating great content.  
Start with targeting the right audience, and you will likely end up creating better content.