Despite the fact we are living in the digital age, there are many challenges for e-commerce sites since the digital marketplace is more crowded than ever. There are hundreds and thousands of other e-commerce brands fighting for the market share and same audiences as you are. With millions of shopping options, the competition has gone fierce. It's no longer a stroll in the mall. You have to cut through the noise and stand out to ensure that people find your e-commerce store and follow through with a purchase. Although platforms like Google have enabled people to check prices quickly, compare multiple products, and decide what to buy even before reaching your online store.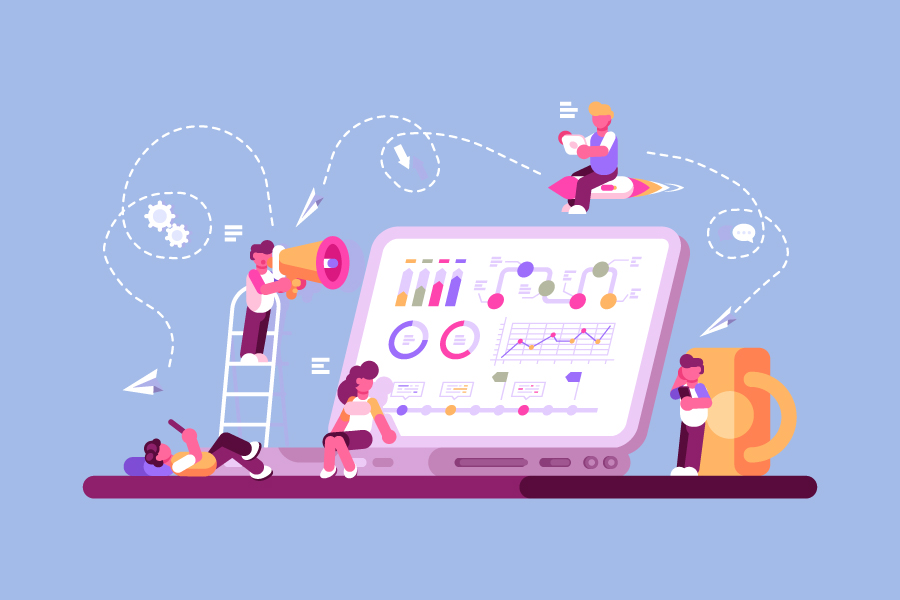 The day's question is how to use digital marketing as a platform to increase your e-commerce sales? The digital landscape is growing every day, and every e-commerce business has to strategize to capture its share of the vast $2.8 trillion annual online sales.
The most basic fact to consider with any e-commerce marketing strategy is understanding that each customer is unique. Even within specific segments of your audience, there are numerous paths to conversion. There are numerous possibilities for pain points and influencing factors on the path towards a sale. You need to understand the dozens of unique ways your existing clients are presently finding their way to a purchase. It will act as a key in extrapolating how to scale up the marketing efforts and resulting revenue for prospective clients.
Having a cohesive plan with all activities aligned is mandatory otherwise, you risk plowing in more resources, including MONEY and TIME. If you still cannot maximize your Return on Investment (ROI), you need a strategy change. There are multiple marketing disciplines in play at the same time. Your task is piecing together a joined-up strategy that makes the most of every digital channel.
This blog will discuss five attributes of successful digital marketing as a platform that will guarantee an increase in e-commerce sales. The aim is to develop an overarching digital marketing strategy that gives you the best possible financial and time investment return. Smart Insights claims that nearly half of the organizations don't have a thoroughly defined digital marketing strategy, and thus they fail to achieve their desired results.
If you are suffering from low rankings, poor sales click with no conversions, or floundering on social media, the following guide will help you overcome the digital marketing challenges you are facing. The following will enable you to stay ahead of your competition by driving more sales.
Enhance Product Visualization 
Consumers have become very visual. The picture says a thousand words are valid for ages, but it is becoming more and more relevant in this digital age. A person searching for a particular product expects to have access to just about any kind of information. Using great product visualization enables you to instantly and effortlessly show off your products. Consumers generally don't like to read long texts as product descriptions, and instead, they are more inclined to look at the details visually presented in an enticing manner.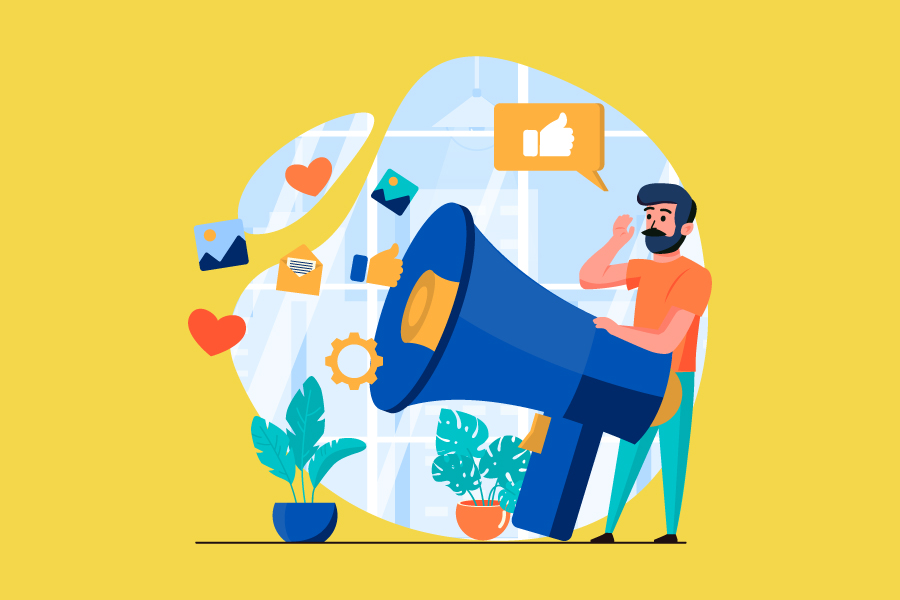 Your e-commerce stores must leverage tools that help people spin the product for a 360° view, zoom in, and add pop-up info and rollover tools. You can even utilize 3D technology to increase engagement and enrich the shopping experience. According to research, the3D product images tend to entice 25% to 30% more viewers than flat imaging. Apart from 3D images, sharing videos of products is also known to improve ROI. Not all products require video, but wherever possible, show your product in action. 81% of consumers testified that a product video nourishes confidence in making purchases. If you can show how well your razor does the shave, people will appreciate what it does and why they need to experience it. 
Leverage Artificial Intelligence (AI)
If applied correctly, Artificial Intelligence (AI) can make a substantial impact on your e-commerce sales. It can gather information and use the data to predict how a buyer will react based on their previous behavior. Measurable metrics such as engagement rates, bounce rates, and conversion rates offer helpful insight into the convincingness of your e-commerce store and how people use it.
Once you have the data, you can analyze it to get the indications you require to modify your site for better and stimulate conversions and customer loyalty to your brand. If prospective customers feel like you know their needs and have a solution for their problem, they will more likely return, recommend your products or services, and submit positive reviews. All these things improve your credibility and attract more sales for your e-commerce business.
Based on the data, algorithms are designed to analyze visitors' behavior and interests and predict what products they might want to purchase. It helps you design a user-friendly platform that will make it easier for visitors to shop your online store by presenting those products front and center. An effective AI can improve your back-end logistics to furnish a satisfying customer experience from placing orders to delivery.
State-Of-The-Art Product Filtering
Have you ever been to a grocery store where all the products are placed together with no dedicated aisle for different categories of products? How did you feel? It's confusing and annoying, and you finally opt to step out of such an unorganized and messed up store, never to step in again. The online store is no different. If you are offering a lot of different products, you require more advanced product filtering features. No one has time to search through a convoluted stock at your e-commerce store that doesn't make sense to them. People love to shop on their terms, and if you provide them with tools to do so and facilitate them to find what they are looking for quickly, they will be more than happy. A comfortable and convenient user experience built a loyal customer base.
A recent survey has confirmed that around 42% of major e-commerce sites don't offer much-needed advanced filtering. It means good news for you! You have many potentials to gain by having a considerate site that helps visitors effortlessly find what they need in no time. The more filtering attributes you add to your online store, the easier and enjoyable it is to shop.
Reduce Cart Abandonment
Many e-commerce businesses face the issue of cart abandonment that adversely impacts their conversion rates and eventually sales. There are several reasons why a customer decides to abandon the cart after all the time they have spent choosing the products of their need. That means they like your products, the product visuals were satisfying, and the filtering options were adequate. There is something else that forced them to quit the purchase. A survey revealed that 69% of customers are not willing to pay additional charges at the final stage of check out. These fees include shipping charges or some hidden service charges. 
Poor website performance, slow loading time, and frequent crashes are prominent reasons for making a serious customer abandon their cart. One proven way to solve cart abandonment is by making the checkout process as simple as possible, like allowing guest account options instead of long and overly complicated account setup.
You can introduce an email recovery strategy to tackle the problem effectively by sending a series of emails to convince the customers to complete their purchase. You may succeed in making at least one-third of the customers complete the transaction, if not more, through email marketing. You can also leverage customers' wish lists by sending them personalized emails to encourage them to purchase.
Flexible Delivery
To increase your e-commerce sales, you must provide flexible delivery options. It's another excellent way to reduce cart abandonment. If you have ever abandoned your cart on finding out that the delivery options available don't suit your needs, you are among the massive 45% of online customers out there.
No one wants to pay extra charges for express, same-day delivery if they don't require a quick arrival of their order. Similarly, some buyers are willing to pay provided they are assured that their product will arrive within hours. The scheduling option is another sought-after delivery feature to enable customers to plan their delivery at their convenience. 
You don't necessarily have to jump on the drone delivery bandwagon to become a successful e-commerce business. You have to be creative in considering ways to make your delivery options flexible, speedy, and cost-effective at the same time. 
The best and proven way to sell your products is through happy customers. One happy customer will entice at least four fellow customers to purchase, which costs you nothing on marketing. What you need to do is strategize your e-commerce marketing to generate more traffic to your online store and promote purchases. These top 5 strategies will help you up to your e-commerce game and get more of that elusive market share.