Web analytics would be incomplete without mentioning Google Analytics, the most well-known and completely free tool in digital marketing. With over 10 million users worldwide, Google's Analytics Tool is the most widely used digital platform of all time. Despite having access to massive data, some users may find the program difficult to use. Google Analytics is constantly evolving, as are many other rapidly expanding platforms in the technology industry.
Due to its frequent modifications and changes, users must constantly stay on top of things and re-learn how to use the platform. It can be a time-consuming and tedious endeavor if you have no prior training or hands-on experience. Fortunately, there are several Google Analytics alternatives you can use instead. Here are the top ten solutions from around the web to save you time.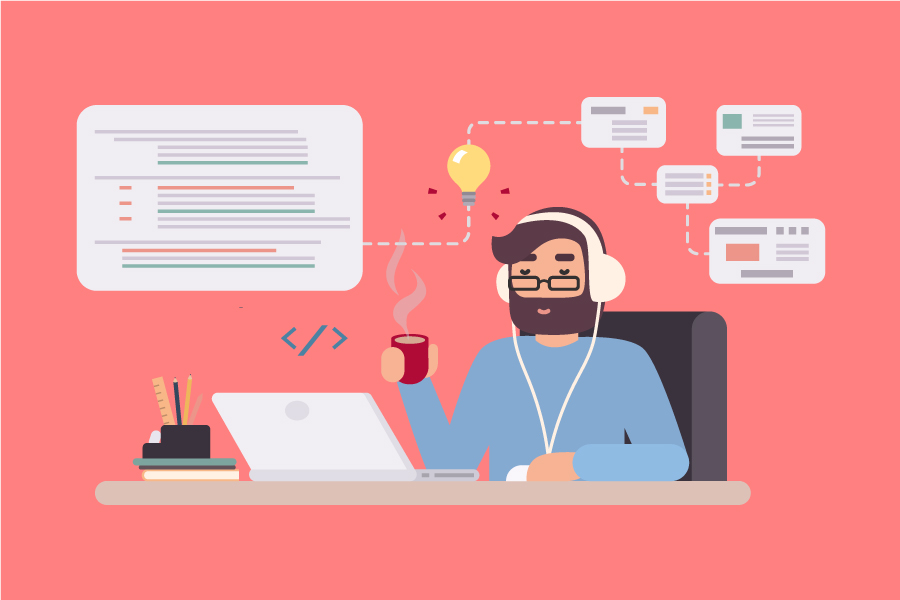 The digital marketing tools are following:
1.Adobe Analytics
Adobe's digital analytics platform provides a comprehensive view of various client categories, going beyond vanity metrics to genuinely improve businesses' bottom lines. Using Adobe Analytics, businesses can gain new insights into their customers, trends, and behaviors in real-time.
Features 
The platform employs machine learning, artificial intelligence, and other advanced data analysis techniques to provide customers with faster and more accurate insights: 
Adhoc Analyses: The Analysis Workspace's robust and versatile canvas can be used to create custom analysis projects. By dragging and dropping data tables, visualizations, and components into a project, you can add an unlimited number of them. 
Flow Analysis: Analyze the flow of visitors through a predefined series of pages to determine where they went or went next. The visualizations allow users to compare segments, change funnel phases, mix and match values, and do much more. 
Advanced Segmentation: You can discover the most statistically significant differences using an automated analysis of all metrics and dimensions between an infinite number of segments. Sophisticated segmentation. Key two will be automatically unlocked.
2.Heap
Heap, a web analytics platform that tracks everything a user does on a website, captures views on the page, comments, link clicks, and other user actions in digital marketing. You can use the tool to keep track of events and create funnels to understand user behavior better. It also has trend-tracking visualization features. Even users who are not so tech-savvy can easily use and install the program
Features:
Funnels: You can improve conversion by comparing multiple funnels across different user demographics, device types, and attribution channels. Use A/B testing to analyze the effectiveness of your changes and then use that information to make future changes. 
Dynamic Cohorting: It can be used to segment users based on their current behavior and previous activities. In your analysis, you can create complex personas by combining user activity with user factors such as vertical, contract value, and first touch attribution. 
. 
3.Statcounter
Statcounter allows you to track, analyze, and comprehend your visitors in real-time. It will assist you in increasing traffic and making more informed business decisions. The platform is simple to use, making it ideal for sites with moderate traffic and digital marketing. The majority of the desktop application capabilities are available as mobile apps for iOS, Android, and Windows. 
Features:
Summary Analytics: It displays page views, sessions, visitors, and new visitors. Each day, week, month, quarter, or year, summary statistics can get displayed for a single day or time range. 
Detailed Stats: It provides a more in-depth view of your visitors' behavior because they include features such as Recent Visitors' Activity, Visitor Labels, a Live Visitor Map, Bounce Rate, and so on. 
4.Chartbeat: 
By centralizing data from your distributed audience, you can discover and visualize reader engagement in real-time using Chartbeat's content analytics platform. Companies can use the platform to see how their published content is interacted by their target audiences. Users will be able to evaluate the effectiveness of their content across multiple channels, platforms, and devices. 
Features: 
If you use the following information to inspire your business, your editorial approach will be more effective: 
Dashboards: A real-time dashboard can show how your audience interacts with your content at any given time, on any platform, channel, or device. Historical dashboards allow for intuitive analysis of content performance, KPIs, and basic patterns. Video content piques viewers' interest, as evidenced by Video Dashboard. 
Search Engine Optimization Tools: A heads-up display can identify top-performing articles, trending stories, and how far down the page visitors have scrolled, allowing you to tailor the user experience accordingly test headlines to see which ones get the most clicks after they're clicked. 
Pricing 
Chartbeat costs $7000 per year to use on a custom project.
5. Kissmetrics:
Kissmetrics, an innovative business intelligence platform, uses behavioral analytics to segment a company's clients. It enables users to generate actionable insights in real-time, allowing them to better engage with customers. This technology combines behavioral analytics, email campaign segmentation, and automation into a single platform in digital marketing.
Features:
Segment: With the help of the Segment feature, you can define and track your main client groups based on their activity and see how they change over time. Get curated data and reports on your key segments right away, so you can launch new initiatives on time and meet your goals.
Analyze: To better understand the customer's habits, examine everything they do across all devices. All of the metrics and insights you require are available in ready-to-use reports that you can access whenever you want, with no sample or history limitations. 
Automate: To communicate with specific consumer segments, use behavior-based, precise emails. Look beyond how many people opened and clicked on a campaign's ads to understand what drives sales truly. 6
6. Woopra 
By utilizing Woopra's real-time customer analytics, businesses can better serve their customers while improving their products, services, and revenues. Each user has a detailed behavioral profile because it follows them from device to device and digital point to digital point. Businesses can gain a comprehensive understanding of customer behavior, track the success of digital marketing campaigns, and improve the entire customer lifecycle by using user data and customized reports. 
Features 
Keep track of, evaluate, and improve all of your customer interactions by using Woopra's reports: 
Trends: Trends Reports show you how key metrics change over time, as well as the factors that influence success. It tracks everything from product usage by feature to subscription changes by location to marketing results by source. 
Retention: Determine how long a user will continue to use a product feature or perform a specific action. You should know whether customers return to your app after signing up or if they want to purchase something else. Users in danger are quickly identified, and heroes are easily discovered.
7. Mixpanel: 
Mixpanel is a web and mobile analytics tool that enables businesses to gauge customer engagement and conversation levels. Mixpanel has been recognized by Forbes Cloud 100 and Forrester's Digital Intelligence Wave for the insights by enabling businesses to comprehend their customers and user behavior for more informed decisions. 
Features 
Engagement: Encourage user participation by probing them about their product usage and immediately responding. 
Retention: Consider how frequently your customers interact with you. Analyze the results to determine whether the changes you make to your app result in increased customer retention. 
Funnel: You can use a funnel to determine how users leave your site to increase conversion rates. 
People: You must understand your customers' demographics, what they do before and after signing up, and how to re-engage them with digital marketing communications
8. Clicky: 
Clicky is a comprehensive, real-time website analytics tool. Due to its user-friendliness and ease of setup, the platform is regarded as an excellent alternative to Google Analytics. Users can view data in real-time with high-level filtering, gain insights, and take action. 
Features: 
Real-Time Reports Brimming with Data: The majority of reports contain a great deal of information. 
Heatmaps: You can use Heatmaps to determine the number of visitors to a particular page or segment. 
Onsite Analysis: Analyze your website's traffic to determine the number of visitors and the pages they are visiting. Additionally, Heatmaps can be launched directly from the widget, saving you time and preventing users from leaving your page. 
Uptime Monitoring: Monitoring the uptime of your website enables you to react quickly if it ever goes down. Your site's availability is monitored in seven different locations in digital marketing.
9. Matomo (Formerly Piwik) 
Matomo, an open-source real-time analytics tool, can track web, mobile, and intranet portal traffic. These data points assist in comprehending human behavior, tracking progress toward goals, and increasing conversion rates and revenue. 
Features 
These reports cover the usual suspects, including the most popular keywords and search engines, websites, and social media platforms. The four primary categories are Visitors, Actions, Referrers, and Goals/Ecommerce (each with over 30 different types of reports). 
10. Amplitude Analytics Services
Amplitude enables to understand user behavior better and provide necessary features. Over 5,000 businesses currently use Amplitude. Additionally, Amplitude simplifies the analysis of marketing and financial data for product teams. 
Features 
The platform is tailored to your unique analytic requirements: 
Taxonomy: Assure the centralized analytics team's confidence in the product by ensuring data integrity. 
Query: Custom analytics require direct access to a business's data. 
Scale: Analyze billions of user interactions to gain lightning-fast insights. 
Portfolio: From a single vantage point, examine user engagement in a variety of applications.