Marketing Agency is becoming an increasingly popular startup option these days. A Marketing Agency's business model is flexible, cost-effective, and promotes creativity by allowing marketing experts, creative content and copywriters, web developers, and data analysts to collaborate and offer outstanding marketing solutions to businesses. Finding an appropriate working space for a digital marketing agency is easier said than done. With thousands of traditional and co-working spaces opening up worldwide, choices can become overwhelming for digital marketing agency owners.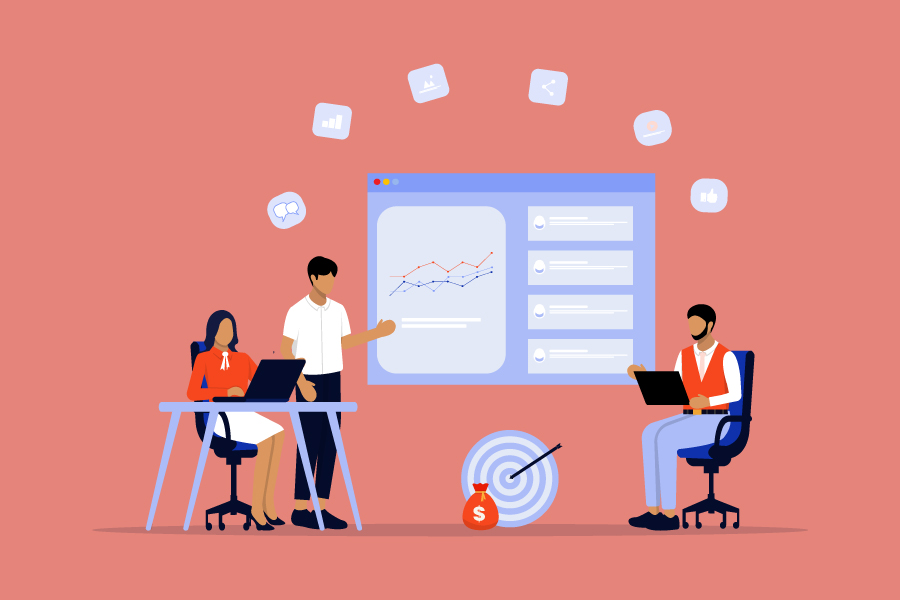 It is particularly true to find a space that encourages productivity and creativity and offers employees a sense of professional fulfillment. If you are exploring options for working space for your digital marketing agency, a couple of factors are worth considering. But before that, let's discuss why you need a suitable working place and how it impacts your overall business performance.
Encourage Employees' Productivity
Have you ever thought about the whole purpose of having an office for your digital marketing agency? It is to equip workers to get work done efficiently. The workspace should be responsive to the employee's needs. If the office space is out-of-the-way to commute for your employees or has poor acoustics, which hinders their ability to get work done, it's not a good choice at all.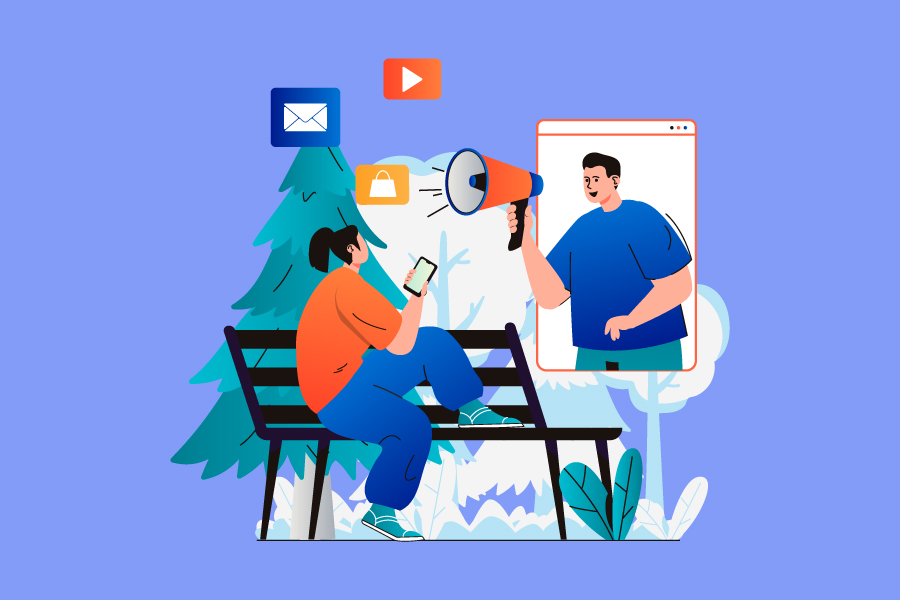 Encourages Collaboration
Your office should be a collaboration hub. Although technology has evolved to make employees collaborate while working from home during the pandemic, one still can't deny the importance of an office. When marketers, copywriters, SEO experts, search engines experts work together, they perform efficiently and deliver beautiful results. Your office space must foster a collaborative environment.
Encourages Growth
A well-designed working space is built and organized with the future in mind. Sure, it fulfills the requirements of your present team of marketers and agency goals, but it also attends to anticipate physical scaling and growth of your digital marketing agency. Planning and organizing your working space is not a one-day job. It's a lot of work. No digital marketing agency can afford to go through that process every couple of years as they grow.
Boosts Employee Morale
A great working space not only escalates the employees' output but also boosts employees' positive feelings and morale toward their company and one another. Your working space should be able to show off your digital marketing agency's logo, colors, and other business "swag." It should offer a homely environment serving snacks, coffee, a gym, or other amenities that keep employees' spirits high.
Manifests Marketing Agency Culture
Your working space is the heart of your digital marketing agency and the manifestation of your brand. It's what your workers see every day and what your clients and customers experience when they visit. You should convey a very positive and confident message through your working space. You should choose a working space to make people feel fantastic when they leave it.
After understanding the importance of a suitable working space for your digital marketing agency, let's dive into factors that must be considered while choosing a working space for your digital marketing agency.
Are you looking for the first working space for your digital marketing agency? Possibly you're looking to move to a new one as your company is growing and you need better and more space and facilities. Regardless, let's talk about some factors to consider when choosing a working space for your digital marketing agency.
Location and Accessibility
First things first, where is your working space located? Is it accessible from the city center for all types of commuters?
Whether traveling by public transport or private conveyance, your working space should be easily approachable for employees, customers, and visitors. If you don't want to have your employees getting late to work due to traffic or gridlock, either you should accommodate every employee's commute (and we know that's not easy). You must ensure your location isn't in the center of traffic chaos or too far out of the way.
It would be helpful if your working space is near restaurants, malls, gyms, or coffee shops. Such additions contribute to employee happiness, making it easy for them to dine out during lunchtime, get some errands done in a nearby mall during break hours, or work out after work.
The location of your digital marketing agency must also be convenient for customers and clients to visit. If you intend to deal with international clients, having an office near significant highways or airports can make a huge difference. Easily accessible working places might help to attract more clients.
Your Budget
Finally, you'll need to consider how much will the membership fees cost? Renting a working space, either traditional or co-working, is probably one of the most significant initial investments your digital marketing agency will make. But it's a tricky choice: too inexpensive, and you might choose an inconvenient space for your workers and an unimpressive first impression for your clients; too expensive, and your rent can cut into your net profit.
As an owner, you can determine what budget is appropriate for your digital marketing agency. As you research locations, be vigilant about all the hidden costs and fees, such as parking fees, maintenance and housekeeping charges, association fees, and other charges. Always ensure that the overall rent matches the location and amenities offered.
If you are considering co-working space, look for options that offer a range of packages. Good co-working companies provide an expansive workspace that you can tailor to meet the needs of your digital marketing agency as it grows.
Technology
Your digital marketing agency is unimaginable without a high-speed internet connection. All co-working spaces and most of the traditional working spaces include the internet in the rent price. If it doesn't, always take services from an expert to ensure you get a fast internet connection that's easily scalable as your agency grows.
What other technologies do you require? A technology-based security system? RFID card checking system for employee passes? Digital HVAC system? Security Cameras and a security control room? Intranet and data servers? Negotiate with either the space owner or arrange all required technology solutions on your own to increase your workforce productivity and facilitate them to perform daily tasks efficiently.
Amenities
While choosing a working space, be mindful that your employees will be working there for nearly eight hours a day. It's your responsibility to offer all the basics and even a couple of luxury amenities to help them break up long days and deliver touches of relaxation at work.
Give prime importance to basic features like restrooms, washrooms, kitchen, etc. Look for nursing rooms or other private spaces your staff might need. The gym can also be a great and healthy amenity to offer to help contain healthcare costs since workplace wellness programs are helpful to promote wellness among employees.
Layout and Design
We can never ignore ventilation, air quality, lighting, acoustics, proximity to nature, and general aesthetics. They impact employee satisfaction, morale, productivity, and general wellbeing. One of the heated debates in offices today is what layout is better, open or closed? There's no absolute right or wrong! It depends on business, employees, and clients. Open layouts contribute to collaboration which is much needed in digital marketing agencies, but they might lead to distractions too. Also, it might cause a lack of privacy.
Agency Size and Potential Growth
The size of your working space needs to match the size of your digital marketing agency. Studies show offering at least 70 square feet of space to each employee is healthy. But that's not fixed and varies from company to company according to their day-to-day work. Although overspending on working space isn't what you want, it's better to have more space per employee than to pack your employees into a small space.
Company Culture
You want to make your employees feel energetic when they walk into the office. You want to offer a warm, welcoming, and ensuring environment when your customers and clients visit you to leave a great first impression of your digital marketing agency on every visitor. For that, your working space must impressively portray your company culture. If the rented space isn't already in line with your company's personality, you can always redesign and update your working space according to your needs.
Unique Needs of Your Agency
Not all working spaces are made equally, and not all businesses have the same type of requirements. Some companies, like digital marketing agencies, might need lots of collaborative space. While choosing a working space for your digital marketing agency, you need to eye out for your agency's unique needs.
Remote Workers
If your digital marketing agency includes remote employees, consider this factor while choosing a working space. Since remote work is the new normal because of the pandemic, almost every company must incorporate this option while renting a working space. Your working space must have provision to accommodate remote workers when they return.
The working space for your digital marketing agency can either be your promising tool for growth or a reason to hold you back. The working space you choose now can dictate how efficiently you scale in the future. If you aim to grow your digital marketing agency and employ more people, consider that while making a choice today.