Some businesses may have been affected due to COVID-19. But there are many new business opportunities in India. However, this may not be the right time to open a business like a gym or cinema theatre. Nevertheless, we are giving you information about some such business opportunities, by starting which you can be successful.
Organic food in demand
India's organic food market is expected to grow. You don't need a farm to get into this business. You just need to contact such people who have a farm. From organic fruits, juices, complete meal kits, there are new business opportunities available in this market. Nowadays many companies are starting work in this sector. Organic foods are in great demand in the country.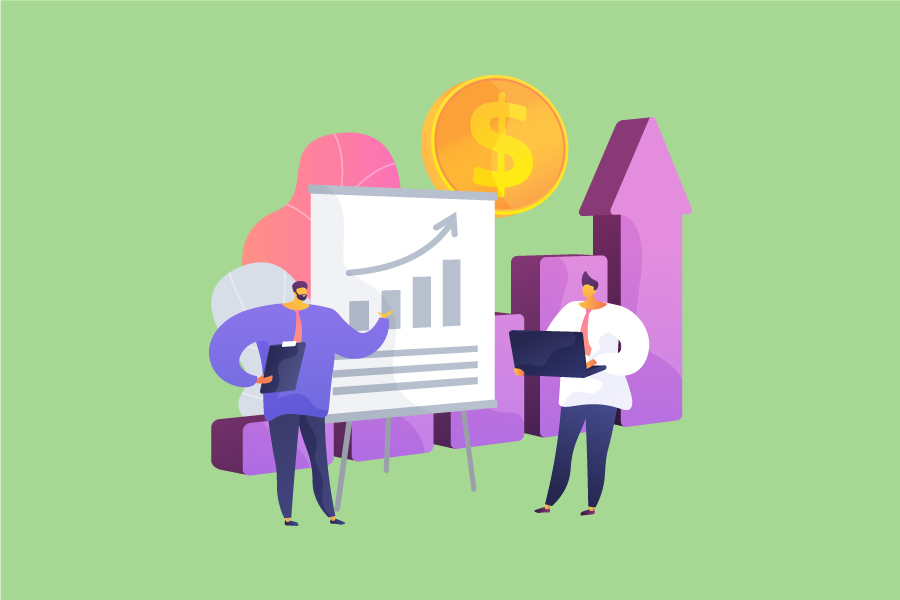 Success in online gaming
In the current era, there has been a big boom in the field of online gaming. Analytics Insights predicts that the industry will generate $159 billion in revenue by the end of the year. With Xbox and PlayStation releasing the latest consoles, there has never been a better time to get into the industry. You don't need to make complex games though. Success in this area can also be achieved by making simple games for mobile. A large population lives in India. Because of this, you will also find a large number of users here. Certainly, a locally produced game would be their first choice.
Healthcare products everyone's choice
A healthy lifestyle and exercise are being easily adopted by people all over the world. People do various exercises like dance, aerobics, and yoga as daily exercise. You can become a professional trainer and manage fitness centers. You can get trained in yoga practice and do your professional practice as a yoga trainer and meditation teacher. Ever since healthcare companies have ridden the digital wave to offer everything from e-pharmacies to online fitness classes. There is also a huge demand for PPE kits and sanitizers.
Food and Drink
Nowadays the choice of youth in India is to go out and eat. Cafes and restaurants are his initiative choice. The cafe has become a popular place for 'hot gatherings' for the youth. With a management team, you can run a restaurant. Apart from this, food is being delivered to homes these days. A variety of recipes has increased in popularity. It is being used a lot. You too can start it with a new idea.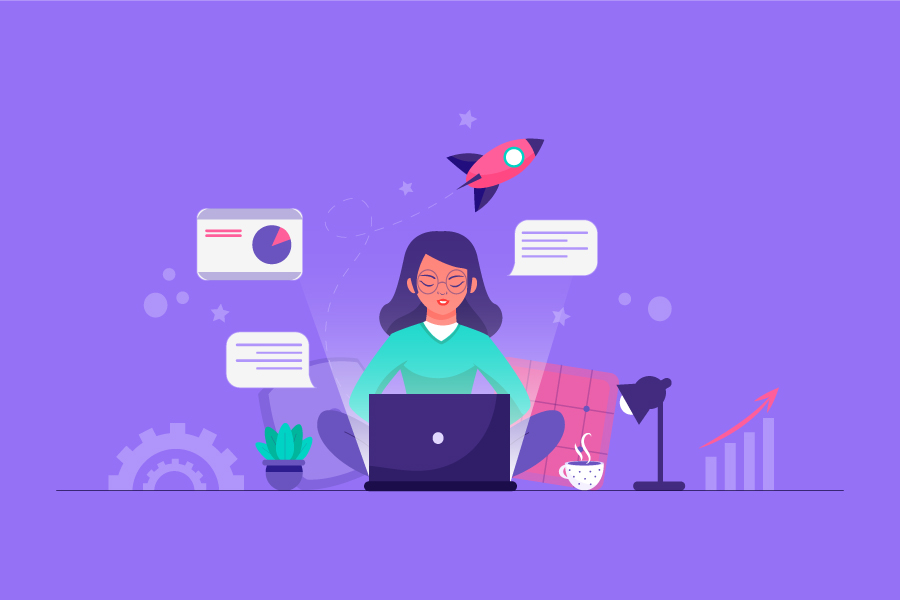 IT and software 
Every work in the world now requires software. So software development business is a good business in India. In a country with a large population, you can easily get clients and work on your projects. Website development companies can also get success. Nowadays mobile applications are very useful for our daily needs. All companies are developing their mobile application. App development firm is the best business at present.
Fashion 
You can also move ahead in the field of the fashion business. If seen, trending fashion stores are a great option. You can start your own fashion brand. It can also be brought to the market. Your skill comes in handy in this. On the basis of your skills, you can earn both fame and money. You just have to be creative. Must have knowledge of new styles of fashion. Nowadays embroidery handwork is also in great demand in the market. It can also be sold online.
Cotton business
Cotton buds have a good market in the country. Due to increasing awareness about cleanliness, increasing population, etc., this business is increasing day by day. Small manufacturers of cotton buds need to source cotton and packaging. The raw materials go into the machines. Many of which are also packaged products. Machines are available as per product quality and production requirements.
Growing Automobile Sector
There are also a lot of business opportunities in the country in the automobile sector. This is a good time, especially for vehicle manufacturers. Electric vehicles are revolutionizing the vehicle industry. It could be the third-largest market in the coming years. The country currently has only 20 cars per 1,000 population. If seen, this can be a big opportunity for the automobile sector. When cars are made in the country, the parts used in them will also be required. Ancillary factories can be set up to manufacture these parts. Their number will be huge. That is why it is being said that the automobile sector is a growing business sector in our country.
Online Business
Nowadays most businesses are also present online. You can sell your products across the country through e-commerce. For this, you have to pay attention to online marketing and technology. Its market is very big in India at present. Big companies are making a lot of profit from e-commerce at this time. Apart from this, there is a lot of demand for social media experts as well.
Tourism
Starting a business related to tourism can be beneficial for you. Every year the number of tourists in the country is increasing. India's diverse culture attracts foreign tourists. The picturesque views of nature, rivers, picturesque places attract tourists. All this is present in India which tourists like. You can earn profit by doing business related to this field. Such agencies are also working in this area which guides the tourists coming from abroad.
Engineering product
India is one of the fastest-growing exporters of engineering goods. It should be taken advantage of. There is limitless opportunity in this field. You can make engineering products. Whose demand is far from abroad. The government has set a big target for engineering exports. The government is continuously encouraging this sector.
Flower farming
Floriculture is a good business in India. Although it is still unorganized. Flower products are in demand all over the world. This business is increasing day by day. However, India's share in world trade is very small. It is just 0.18 percent. There is a great demand for fresh flowers in our country itself. Good quality flowers can also be exported.
Toy business
There are limitless possibilities in the toy manufacturing business. Many schemes have been announced for toy manufacturing in our country this year. Local toy manufacturing is being encouraged. Till now, toys made from China were coming into the country, which is not considered safe for health for children. After the initiative of the government, now good quality toys have started being made in the country. This is a completely new business emerging in the country.
Biotechnology
India has huge potential for the development of biotechnology. Emphasis is being laid on development in the agro-biotech sector. So that the production of crops becomes easy. Many advanced food products have developed through this technology. With this technology, the agriculture sector will also develop in the country. In the coming time, biotechnology can also be used in poultry, dairy, etc.
Energy
There is a need for power-saving devices in the country. There is a demand for energy-saving devices. Solar energy is being promoted. The village is illuminated with solar energy. Solar lamps are installed in every village. The energy business is growing steadily.
Paper bag
Paper bags are popular for being eco-friendly. Now people know that plastic bags are harmful to the environment. It is being used from packing to bringing everyday items. Food items are also being given in paper bags only. The Paper bag business can be started easily with less capital.
Tempered glass
The tempered glass business is growing in India, as the country has a large number of smartphone users. It is used for smartphones. It is made by heating glass. Then it is tested. This business can also be started easily.
Candle
Candles have always been in demand in the country. It is used in every religious or social event. Its demand increases during festivals. Nowadays, there is a demand for scented candles in restaurants and hotels to create a pleasant atmosphere.
Franchisee
The youth of the country can start franchising work with leading companies. There are such companies in the country. Whose business is spread in many states? They need an associate to do business in those states. Youth can take advantage of this. There are ample opportunities for franchising in the field of education and health. This business can be spread in rural areas also.
Education and Training
There is a demand for online education in the country. Especially after the arrival of the corona epidemic, this sector is growing. Online tutors and teachers are being searched. This area can also help youth to move forward.
Conclusion
If you want to become a businessman then you must be looking for a good opportunity. Business in a country with a large population like India has the potential to be successful. You will get a huge market in your own country. The government on its part is running a startup scheme to encourage young entrepreneurs. You can also take advantage of this. It is just necessary that you recognize the talent inside yourself and fulfill your dream by starting in that field. Most people believe in starting a small business in the beginning because a small business requires less capital and less risk. This is also true because starting from a small business, one can become a big businessman. Experience gained during the work comes in handy in big business. Here we are giving you information about the emerging dimension of all the business. So that it can help you to choose the business for you.