Introduction:
Today, the world has become more advanced and, there are many ways to promote the product or services worldwide. The fastest and the accurate way to publicize a business is through online marketing. Search engine marketing is also an online marketing tactic that can expand the product or service in any corner of the world. SEM makes it possible that when people search for a particular service or product, they get help through Google and Bing. These search engines show the related searches when a specific keyword is on the top of these search engines pages.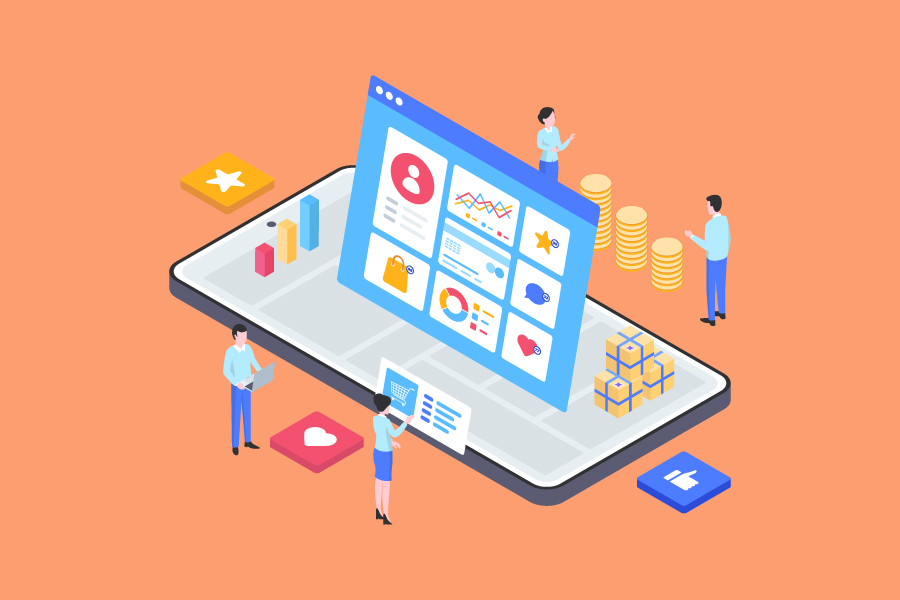 What is SEM?
Search engine marketing is a way of marketing online by advertising a specific brand or company in audio, video or image forms. These online advertisements appear on the top-ranked pages of the search engines and make the business accessible to anyone who searches for a specific product or service.
SEM uses the paid advertisements and, when an advertiser wants to advertise a product, he has to pay for it. These advertisements use pay-per-click terms. When someone searches for a particular product, he does search for a product. If he clicks on the ads, the advertiser will charge for it. It will increase the impressions, reviews, ratings and PPC of that specific brand. The viewers can find any feature or price of the product when they are ready to purchase a product. Hence, the business will grow and progress in any place where the advertisements reach across the globe.
What are the Best SEM Strategies?
Strategies are tools in business that help us to set a goal and objectives. After setting up the strategies, actions help for achieving the goals. The planning and resources for a product or service correlate because both are important for a successful business. It includes;
SEO Strategy

Social Media Marketing Strategy

Pay-per-Click Strategy

Business Strategy

Thinking Strategy

General Strategy

Competitive Strategy

Transformational Strategy
The best SEM strategies are possible when a strong campaign runs in the online world. This new era is named a digital era because people are so fast and active that they want to buy or sell their products and services through digital marketing. For this, SEM strategies are the tools to build and set up a business by paid ads on many websites for getting traffic. When the traffic to the website increases, many opportunities will be available for customers. There are the following SEM strategies that help manage the business online;
1- Budget is necessary for developing a campaign on search engines.
2- ROI is the process of calculating profit and, it is a return of investment in a business.
3- Ad's rotation is more important in different countries with relevant IP addresses for spreading the campaign.
4- Landing Page is the determiner of a website that if a customer sticks on the first page of a website, there are many chances that he will buy or sell products at this website. So, landing page attraction is inevitable in an online business.
5- Reliability is the factor for running an online business. If you are reliable and responsive, no one will harm your website or content due to better management.
What is an Audience Profile?
An audience profile is a virtual character for modelling a profile to allure the customers to a website. This profile has many attributes that determine the market places, needs of consumers, age, gender, end consumers, demographics, likes and dislikes of a particular product.
An audience profile determines the target audiences who search for a specific keyword related to a particular product on online platforms.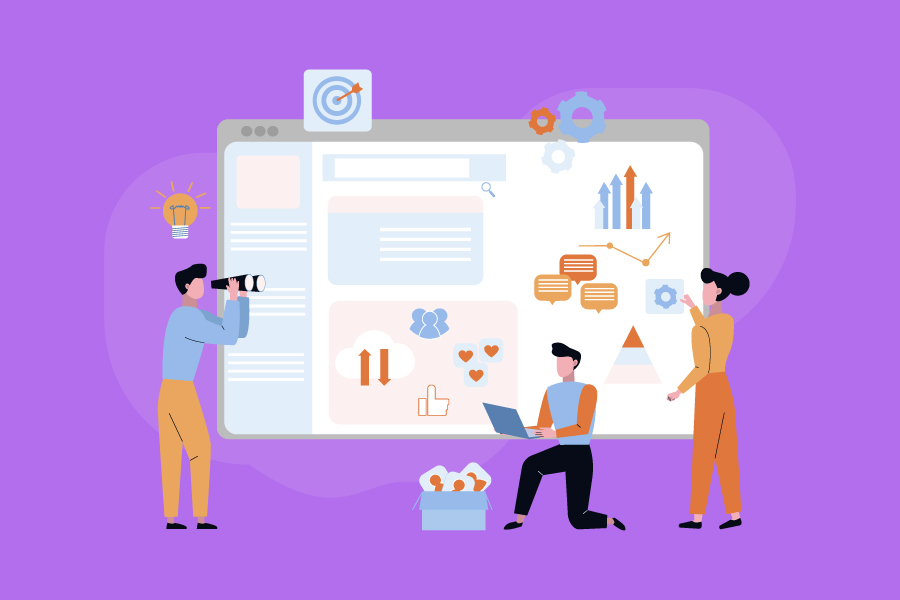 Steps For Building a Better SEM Audience Profile:
For a successful advertisement of a business, a better SEM audience profile is necessary. You can get an idea or think about how can you make a profile for your targeted audiences. It may be easy if the competition is not much strength in a market but if competition for a particular product or service is at its peak level. At that point, the decision power should work and make a profile to compete with the competitors in the market.
There are the following steps that are helpful for a better SEM audience profile:
1- Data Collection from Different Sources:

Data and content for a particular business have a high place in setting a better audience profile. A quantitative and qualitative data are necessary for it. Data can build a rapport with customers and, better data exceeds the customers as they fulfil their needs and expectations. Data is present in different forms from different sources. These may be interviews, surveys, observations, experiments, books, notes and other documents. The best searched data help to improve the strategies for the purchasing of a product. There are many ways to collect data and, one of them is;
Google Analytics:
Google analytics help us to understand the demographic, likes, dislikes, needs, gender of visitor, visitor age, location and type of device. 
Google Docs:
It helps to search data about the visitors from different platforms like social media, advertising, surveys and emails etc. 
Social Media Analytics:
In different social media platforms, analytics record the clicks and responses on a specific post in the online world. It helps the brands to know about the target audiences and also helps how the target audiences are reacting against this post. It will help you to determine the product launching on an online platform. 
2- Needs and Pain Points of Customers:
After knowing about demographics, content types and competitions for a product in a market, the needs and pain points of the customer, it is necessary to analyze for a successful business.
The CRM of a customer is important because it helps to identify the pain points of a customer. We will be able to know that what are the main problems that create hurdles for a customer. 
3- Analytical Tools:
For searching the main keywords that are in high demand in a market, different tools are helpful. Through these tools, we will be able to know about the main strategies adopted by a competitor. We will also identify the pain points of customers and will figure out the problems that will rank us higher on a website
Differentools are helping for these searches;
Ahrefs tool

Adobe advertising tool

HubSpot Ads tracking Software tool

Moz tool

Wordstream tool
4- Identify the Likes and Dislikes of a Customer:
Psychographics of a particular product determines the needs, likes, dislikes, interests and favourites of end consumers in the online market. The likes and dislikes of a product or brand depend on the product, quality of a product, short description of a product or service and language for a particular product. 
Psychographic data is a little hard to determine and, it can help us calculate the qualitative and quantitative data for a product. Through this step, you can evaluate the competitors in an industry, the type of content like emails, magazines or newspapers, want to learn and read in a market. The culture, traditions and preferences of consumers are also figuring out in any analytics.
5- Managing the Custom Audiences:
The management of custom audiences helps the audiences in a Facebook account. Through the Facebook custom audience profile, we can upload emails from CRM to a Facebook advertisement. The uploaded data includes;
 Gender, age, lifestyle, occupation, demographics, psychographics, interests, personality, education level, household size and home condition. After uploading the data in a campaign, we can manage the audiences. 
6- Communication Modes:
Better content can help to generate better communication with the customers. For understanding the market and targeted audiences, we have to focus on some questions. Such as; 
Can a targeted audience read and learn the language? Is he able to use social media?
Can he contact you through emails, phones or messages?
These questions help to set a better SEM profile and, the audience can find the platform easily. 
7- Updating the Profile with Time:
Accordingto the need for a product, you have to update your profile so that the audience faces no problem. Every day carries revolution and modern service tools so, change your profile by using them and try to compete with the market. There is a difference between the old fashioned era and the recent fashioned era so, be careful and alert all day for a successful business. 
Conclusion:
Content marketing and digital marketing are the most popular marketing strategies that help to grasp the target audience. We use the content for better SEM and more traffic to our website or company by paying money. People look at a brand and, most brands are identification for a specific product. Targeting the audience makes it possible more traffic to your brand. So, try to know about the interests of your audiences. For a higher reputation in a business, your attitude and communication must be professional during dealing with the customers. It will develop your marketing strategy and help to build a better rapport with the targeted audiences.