In the era of technology and advancement, one needs to stay connected. Connections among people, places, and different devices are something that one cannot ignore.
Usually, when people use technology-based devices, they use the internet to stay in touch with the world. Internet is the source of connecting the globe from the most remote areas to the most progressive cities.
There are more than one ways that the internet connects its users. The newest advancement is association through voice. Voice recognition and voice commandments are the latest way to make your gadgets work for you or do a chore you want them to perform.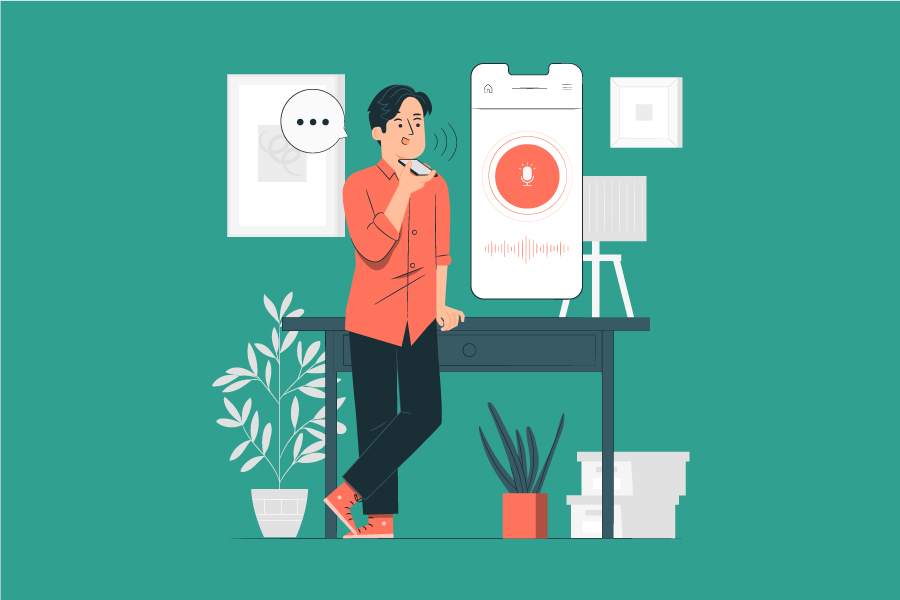 Voice Assistants and Smart Speakers:
Does the question arise what are Voice Assistants and Smart Speakers? We need to get acquainted with these modifications. Voice Assistants are the key components of Smart Speakers. They help with voice recognition, speech synthesis, and natural language processing to help with the user's command.
Smart Speakers are wireless devices. They are audio playback gadgets that use voice recognition and the internet. They are used for various purposes, mainly to listen to songs or audiobooks. They are also used to make commands for home assistant services.
Top Voice Assistants of 2021:
Many companies are taking up this technology. They are producing Smart Speakers with advancements. Some of the most famous Voice Assistants and their manufacturers are:
Alexa made by Amazon

Google Assistant, a product of Google

Siri, an in-built speaker that comes in Apple phones and iPad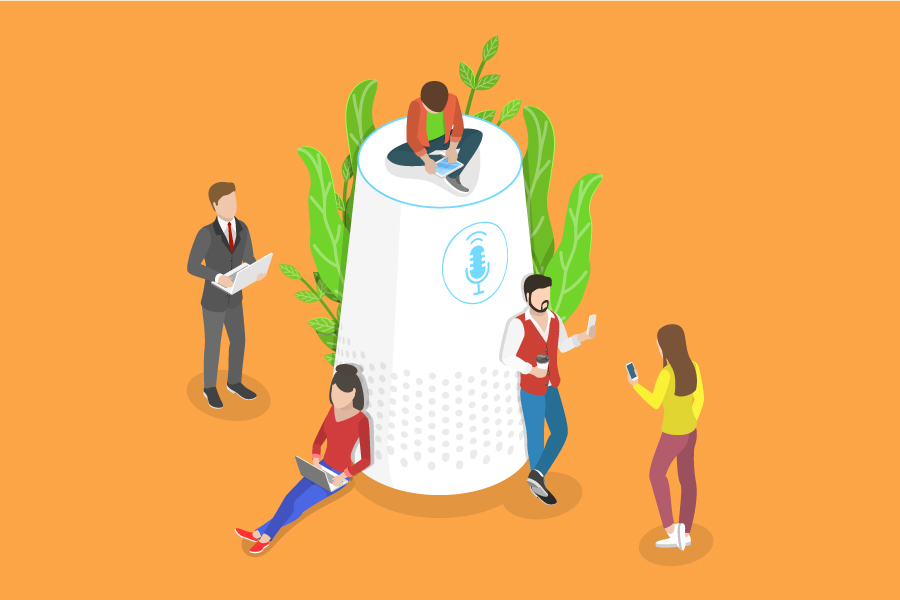 Top Smart Speakers and which Voice Assistants they use:
Sonos One is a Sonos product that flawlessly connects to Google Assistant

Amazon Echo, another Amazon product that syncs with Alexa and Zigbee Hub

Apple Home-Pod Mini, Apple product that works great with Siri

JBL Link Portable works great with Google Assistant

Google Nest Hub, compatible with Google Assistant
A lot more options are available that vary with specifications. The plus point of these technologies is that there are many options available as per price point. 
Core Specifications:
While choosing a Smart Speaker, there are a few specifications that you want to look for. The most basic ones will probably be available in all of them no matter who is the manufacturing brand. But you can choose from many other choices like a clock, connectivity with TV, or tablets for visual display of the audio playback.
Internet Connectivity

Voice Recognition

Voice Command Interpretation

Bluetooth

USB Connections

Compatibility with Other Device
Additional Specs:
One might think, what else can be done by a Smart Speaker? You need to open your imagination here because it is not just a Smart Speaker anymore. Most brands make the speakers with a lot more additional stipulation. It can even make it difficult to choose which one you want and which you might need. The prices also vary, given the brand and the additional features. Your decision can be based on various factors. Most people like their gadgets to have surplus features to eliminate the need for other gadgets or things.
Some basic specifications that are added to most of the Smart Speakers of different brands are:
Clock

The screen on the Speaker

Enable games on the device

Weather information

Compatibility with both iOS and Android systems

Live stream of Music

Voice adjustment settings

Multiple language interpretations
Above are a few of the features that one might expect from Smart Speakers with Voice Assistants. The list can go on and on. You need to search which company is offering all the provisions that you require.
Top Manufacturers of Smart Speakers:
The competition is tough. Many top-tier tech companies are now making Smart Speaker. They are constantly introducing new advancements or features in this gadget or are making them compatible with even more advanced gadgets.
Some of the companies that are world-renowned and offer the full specifications need to be highlighted. A few may not be budget-friendly. But then there is a price you need to pay to get your hands on the best of the best. So, let's get to know a few of the top manufacturers.
One of the largest companies and platforms for technology, buy and sell group, delivery portal, etc. Amazon is a name new to none. Almost all of the people having access to the internet know about Amazon.
Amazon has introduced Alexa as the Voice Assistant in its Smart Speaker devices as well as other gadgets. They have launched more than a couple of Smart Speaker devices. All the new ones are more advanced than their predecessors. The Smart Speakers launched by Amazon are:
Echo Dot (3rd Gen). It comes in different colors. The shape of this maneuver is 3D round. It also can add Wipro 9W LED light to it, which indicates that Alexa is active.

Echo Dot (4th Gen). It is a ball-shaped device. It can also be attached to an LED display and is compatible with Wipro 9W LED (but you will have to invest in it separately, as it doesn't come with the Echo Dot 4th Gen). It has two variations and various colors. The colors available are Blue, Black and White. The difference is one comes with a built-in clock.

Echo Studio. This one is more like a speaker in terms of shape and has the most features. It is also on the pricier side.  
Google is also a brand on its own. Being one of the most common search engines, it is also a great manufacturer of gadgets. It has launched Smart Speakers, phones, etc. Their Smart Speakers are built keeping in mind the convenience of the users. The shapes are also different from each other. The variations in the Smart Speakers are due to the different target markets; for example, for home use, it has a sturdier design; for business use or office use, it has a sleek and compact design.
Google Home:

It is shaped like old PC speakers. It has in-built LED lights on top to show if it is active. The device also has a mute button not to activate the device if you don't want any confusion or don't want to give commands to the device. It is an essential device designed for usage at home for chores like open the lights, dim the lights, set the alarm, etc. These basic tasks may be complex for many, so this is the solution provided by Google. There is also Google Home App that one can install on other devices to benefit from these features.

Google Home Mini:

It is a more compact version of Google Home. It comes with all the features of Google Home. The device is much smaller.

Google Nest Audio:

Coming in a thinner size than both of its predecessors, this has the same height as Google Home. It has all the features that Google Home has. It can be connected to a display screen as well.
This name needs no introduction. The Smart Speakers produced by Apple are compatible with Apple devices only. So, they are the best option for people who use gadgets only made by Apple. The Smart Speaker's Voice assistant is also different than Alexa or Dolby. It is Siri.
Apple HomePod:

It has an Apple-made Woofer, has superior quality bass. It is the shape of a cylinder and is a sturdy size. It is to the expensive side.

Apple HomePod Mini:

A smaller version of Home Pod, this is a shape of a ball. It also has an indicating LED light built on the top. It has an excellent sound quality given its size.
Benefits for Different Groups of People:
With gadgets as advanced as the Smart Speakers, one would want to know their target market. The answer is, it is an excellent device for all age groups, specially-abled people, even people in remote areas. The only requirement would be a good internet connection.
It has been tested, and studies have been done to prove its benefits. It has been proven helpful for aged people as well as differently-abled people. It benefits people of all age groups as it has various uses. Some of the uses are:
Educational: 

As you can use it to play rhymes for your younger ones or listen to an Audiobook or a study paper, it will help you in every aspect.

Home chores:

 You can give it commands like turning off the lights etc. Smart Speakers also have clocks and can put alarms. You can also sync your robotic home cleaners (another new invention to make your life easier!) to the Smart Speakers and put its timer for cleaning as well.

Reminders by Voice:

 For differently-abled people like blind, the gadget can tell them where their things are or set off reminders for any necessary tasks.
Smart Speakers with Voice Assistants are making lives easier all across the globe. They are also helping in making life less dependent on others. So, choose your Smart Speaker now and order it. It will for sure be your most loved gadget in no time!