It is mandatory to have powerful search visibility for every business with an online presence to reach out to prospective clients in the most effective manner. Every business needs a competent Search Engine Marketing specialist who can streamline SEM efforts and help companies secure high web search rankings.
In today's world, people search online engines to find clues for what they are seeking. If you have a strong Search Engine Marketing strategy to bring your product or service in front of them when they are looking out for something similar,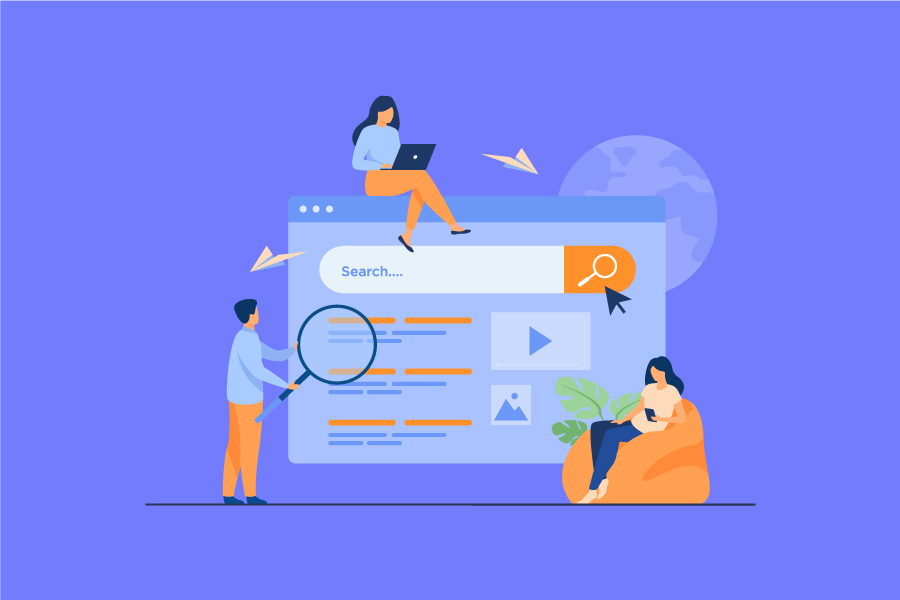 you will certainly profit from it. However, it's not easy to devise and implement an efficient and effective Search Engine Marketing strategy. It would be best to have a skillful, qualified, and experienced SEM specialist to bring results. Before discussing the top 7 skills that must be present in a competent SEM specialist to prove their worth in 2021, let's have an overview of what exactly SEM is, what an SEM specialist is, and what is expected from them?
What is SEM?
Search Engine Marketing, abbreviated as SEM, refers to using search engines like Yahoo, Google, or Bing for advertising and marketing a business using the company's website. SEM can be accomplished in two ways: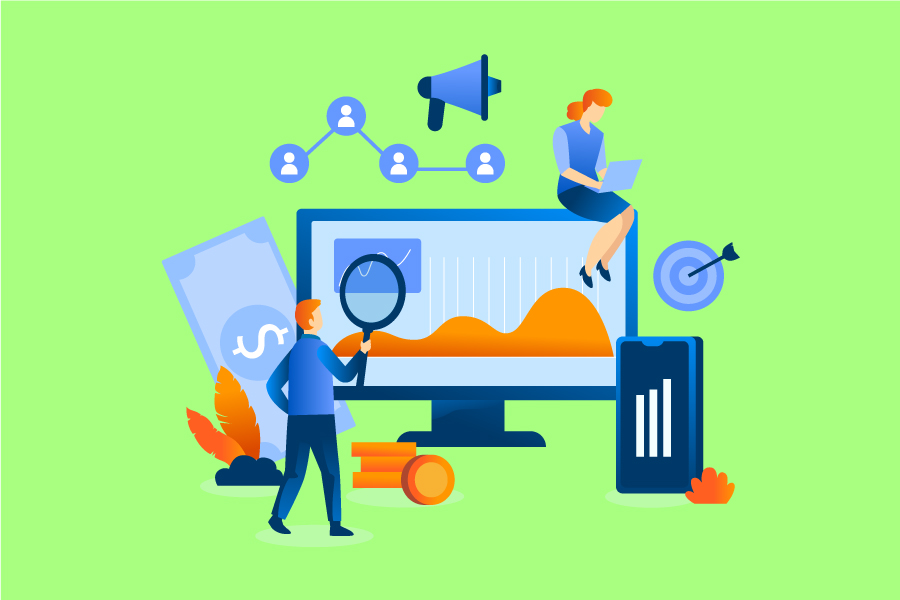 Organically:
By driving commerce to the website by implementing robust Search Engine Optimization that includes both on-page SEO and off-page SEO. Implementing SEO that's time but drives free traffic for a sustainable period resulting in better conversions and sales. Your website should be significant enough that Google shows it on its first Search Engine Result Page (SERP).
Paid Traffic
:
Using the Pay-Per-Click method drives paid traffic to a business website by placing ads on search engines as a part of an SEM campaign. In addition to having an incredibly optimized website, you pay the search engine to show your ad on the result page so that people find your business website and interact with it. 
What is Search Engine Ranking? 
Have you ever wondered how Google orders the websites to show in search results? It is done through Search Engine Ranking. Search engines like Google ensure that websites relevant to the keyword under discussion appear in a particular order on the search engine result page. Every result page usually shows ten websites arranged in descending order based on relevance. Each website aims to appear on the first result page if not among the top 3 listed websites.
Search engine ranking is calculated by the search engine algorithm based on a multitude of factors. Some of these factors influencing the search engine ranking are within the control of an SEM specialist, while others are not. The SEM specialist's role is to determine what factors they can control, devise a plan to control those variables, and execute a practical plan to put their clients at the top of the Search Engine Marketing game.
What is an SEM Specialist?
An SEM specialist is a marketing professional with in-depth knowledge of search engines, their algorithms, and what factors influence search engine rankings. They specialize in executing organic as well as paid search marketing campaigns. They must devise a strategy to bring a company's website to the top of search engine rankings, both organic and paid search. Efficiently doing their job results, SEM specialists bring business to the company by attracting new potential customers to the website, retaining regular customers, and building brand identity.
The most popular and authentic search engine is Google, with approximately 92% of the total market share. As Google continues to dominate its competitors, including Yahoo and Bing, a person with proven expertise in navigating the Google Marketing Platform and utilizing all its tools to their full potential is deemed an SEM Specialist. They usually have excellent command over Google Ads to manage and test different marketing campaigns, use pay-per-click advertising, and conduct extensive keyword research. An SEM specialist helps a business increase their overall revenue and Return on investment (ROI) of paid advertising by utilizing Google Analytics. 
An SEM specialist may operate as a freelancer solo entrepreneur, a digital marketing agency employee, or as part of an in-house marketing team of a large business. Regardless of the context, an SEM specialist uses their skills to improve the visibility of their client's business website, brand, content, products, and services in both organic and paid search results.
Educational Requirements
Since Search Engine Marketing is a relatively new field with continued evolution, the educational requirements may vary. A marketing background is a plus, but commonly, companies require at least a bachelor's degree with a couple of years of relevant experience.
Few business schools have started to offer specialist diplomas in search engine optimization and Search Engine Marketing which is a fantastic way to acquire new specialized skills or freshen up skills.
What Does an SEM Specialist Do?
Before we discuss the needed skills, let's discuss what is required from an SEM specialist. A search engine marketer must possess a diversified skill set that includes search engine optimization, on-page and back-linking, and paid search advertising known as Pay-Per-Click. A well-rounded SEM expert is prepared for future advancement, including management and other strategic roles. 
The following are the six key job responsibilities of an SEM Specialist:
Perform Keyword Research

Implement and Manage Organic Search Campaigns

Implement and Manage Paid Search Campaigns

Analyze and Optimize Marketing Campaigns

Organize and Prioritize Tasks

Communicate with Clients & Team Members
Skills Needed to Become A SEM Specialist
Fasten your seatbelts to take your digital marketing skills in a new and exciting direction. Do you know search engine results pages (SERP) to bring a company's web page to the search engines' top like Google, Yahoo, and Bing? Perhaps a career in Search Engine Marketing is right for you.
With an increasing number of businesses realizing the importance of managing their online presence to stay competitive, search engine marketing is a viable career choice. To prove Your worth as an expert in Search Engine Marketing, you need to acquire and exhibit top-rated skills. You just can't rely on simply optimizing the search engine ranking of your clients. You have to demonstrate that you can benefit their company in a multitude of ways.
1. Organizational Skills
Working as an SEM specialist will require handling multiple projects and stringent deadlines concurrently. Practical organizational skills and a sharp ability to multitask and prioritize are vital for keeping track of all projects and campaigns. An SEM expert should be able to think creatively and independently.
2. Tech Savvy
Search Engine Optimization is a part of SEM specialist job responsibilities. It requires a tech-savvy background. You must do basic web design, understand how to write HTML, work with CSS and develop JavaScript for your role as an SEM specialist. If you don't know how websites work, you can't apprehend how search engine rankings work.
A degree in computer science or marketing can provide an excellent basis to start. Your primary understanding of marketing principles will help you increase in the field. You should be motivated to brush up on your knowledge and keep yourself abreast of technological advancements.
3. SEO
A considerable part of SEM is search engine optimization. You can never be an SEM expert without having proven command over SEO. Knowing how search engine optimization works concerning website rankings is a must to excel in Search Engine Marketing. An SEM specialist must have a thorough insight into both on-page and off-page SEO. They must know how the number of keywords, the quality of the content, and the back-linking work hand in hand to enhance website rankings and should be able to utilize that information to boost organic rankings.
If you have worked as an SEO specialist, this experience will come in handy to have a detailed understanding of various search engines and their ranking strategies. You will be able to determine what type of content works better, what pages require readjustments, how keyword selection affects rankings etc. Familiarity with ad vendors, linking services, and paid mechanisms for implementing SEM campaigns is an added advantage.
4. Pay-Per-Click (PPC)
An SEM specialist must strategize, build, execute, and manage efficient and profitable digital advertising, also known as Pay-Per-Click advertising campaigns, from start to finish. Knowing how to use PPC advertising with SEO is crucial for being a successful SEM specialist.
5. Writing Skills
Although an SEM specialist, it's not your responsibility to create content, and SEM Specialists are expected to leverage content marketing opportunities. Possessing exceptional writing skills is more than useful for a career in SEM. Suppose you can write an enticing ad copy, plan and manage blogs for a website, or develop a detailed white paper or campaign reports. In that case, you will become inevitable for your organization.
6. Strong Communication Skills
As an SEM specialist, you must work in a team environment, interacting with writers, web designers, content managers, and possibly clients. Powerful and effective written and verbal communication skills are mandatory for your role.
7. Research Aptitude & Analytical Skills
Having an analytical mind is mandatory to do your job as an SEM specialist efficiently. You will have to review website traffic patterns and work with analytical software to infer what works best for driving traffic and what doesn't.
Apart from the skills mentioned above, your passion for digital marketing and an appetite to learn and grow throughout your career will make you a thriving search marketing specialist.